Describe the fifteen functions of modern human resource management practice
Understand the complementary nature of the functions as they relate to each other
The Successful HR Manager
Successful HR managers focus both on the task and on the relational aspects of their job.  They need the technical understanding of their role, but predominantly they serve as an interface between the organization and its employees.   The personal skillsets that make an HR manager successful focus on this rapport-building dynamic.  An effective HR manager employs leadership and organizational navigation by creating initiatives that align with organizational values and builds culture.  A virtuous HR manager focuses on not only the ethical implications of their personal actions, but how they drive the ethical culture of the organization.    This includes accountability, integrity, professionalism, and compliance.  A capable HR manager also understands the organization's strategy and how the organization makes money so that they can complement those efforts.  A valuable HR manager serves in a consultation role whereby managers and employees can solicit ideas and feedback on personnel issues.   A relationship-oriented HR manager also focuses on improving their cultural awareness and applies that understanding in their interactions with all stakeholders.   An articulate HR manager knows how to express their ideas and interpret messages between the various levels of the organization.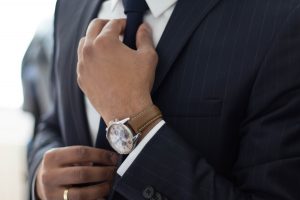 The Basic Functions of Human Resources
Organizations vary in size and operational scope.  Therefore, the size and the function of the human resource department will vary, to reflect their organization's need.   In smaller organizations, HR managers provide a generalist role, performing all the tasks of the HR department.  In larger organizations, a HR department will consist of specialists, who dedicate their time to a specific function within HR.   Regardless of the size of the HR department, there are a general set of functions that HR performs.  We have already reviewed the progression of labor practices in the U.S. and can see how far the profession has come.   These functions are the result of decades and in some cases centuries of refinement.  Generally accepted HR functions include
talent acquisition and retention
employee engagement
learning and development
total rewards
HR structuring
organizational effectiveness and development
workforce management
employee relations
technology and data
global contextualization
diversity management
risk management
corporate social responsibility (CSR)
U.S. employment law and regulations
HR strategy
What we will see in later chapters is that if the functions listed here are performed harmoniously with each other, they can result in a high-performance work system.  Each function compliments the next as HR works to maximize the professional and personal potential of each member of the organization.
Talent Acquisition and Retention
Every organization needs people.  The talent acquisition and retention role of HR is the mechanism that organizations use to recruit and keep good talent.   HR performs tasks such as job analysis which entails understanding the skills and characteristics needed for each role.  They then design the job around those skillsets and begin the process of recruiting.   Understanding the labor needs of the organization also requires HR to conduct a personnel plan which communicates how many current and future employees are needed.   If there are more jobs required in the future, HR creates a recruitment plan to fill those needs.  If the organization projects a surplus in labor, they have several options.  This means they could need to lay workers off, or redesign jobs to retain employees.   These tasks are important in attracting talent to the organization.   They are the logistical execution of the talent acquisition role of HR.  However, more important to the success of talent acquisition is corporate culture.   A culture where employees find fulfillment and engagement will attract the right talent, and improve the retention numbers.   For this reason, may suggest that HR is a builder and protector of culture.  In the search process they have the duel task of attracting talented employees, but also finding people who are a positive contribution to the company's culture.
Story from the HR World:  An offer 4 months too late
Dawn worked her tail off to get where she was in the fertilizer marketing firm she worked for.  She spent extra hours on the road, conducted thorough analysis, and came in early to knock out small tasks before the meetings of the day.   As a result, she was well known in the industry for her ability to provide customers with product in a timely manner, and had excellent rapport with most of her clients.  She received a call from a headhunter one afternoon, indicating that one of her competitors based in North Dakota would like to hire her as the North American sales manager.   She agreed to take the interview, and upon conclusion of the two day affair, she flew home expecting she would receive an offer from the company.   The headhunter called her a week later and indicated that the search had been called off and that they would no longer be hiring a sales manager.   Disappointed, Dawn went back to the daily grind where she continued to perform at a high level.   Four months later, on a frozen night in January while walking home from dinner at a conference in Madison, WI she received a call from the sale headhunter.  "The VP has changed his mind, and would like to extend an offer," he said to Dawn as she stood in the lobby of the hotel.   The compensation package was more than she had received even in her best year at the company.  After consideration to the prospect of moving to North Dakota, Dawn declined the offer.  She had recently bought a house, and found out she was pregnant the month before.   She made it clear that had the offer come four months earlier, and had the company not demonstrated such a low level of corporate organization in how they interviewed candidates and then pulled everything back, she would have likely accepted the position.   In this situation, the talent acquisition function of HR failed to attract one of the bright stars of the industry because of organizational issues.
Employee Engagement
Employee engagement is the task of getting the most out of employees.  This means that the organization has to find ways to motivate their team in an attempt to improve employee's feelings and emotional connection to the organization.    HR understands that by focusing on engagement, productivity and culture will improve.    There are several tactics that HR can use to engagement employees.    HR should leverage the executive leadership team to take an active role in investing their time and resources in employees.  This means being visible, transparent, available, and charismatic.  Many organizations get their culture from the personal identity of the leader.  Most notably the entrepreneurial spirit of Elon Musk or the commitment to the environment demonstrated by Patagonia founder Yvon Chouinard.  HR plays a role in training managers how they can engage their employees as well.   HR can most easily facilitate engagement through a series of organizational activities such as team building exercises, retreats, corporate competitions, and charitable events.  Finally, HR should take measures to measure employee engagement so that they can see the effectiveness of their efforts.
Learning and Development
Learning and development is the element of HR that focuses on the skill improvement of organizational members.   This can entail acquiring knowledge or improving a skillset.  Training focuses on the short-term application of new skills, knowledge, attitudes or perspective.   This translates into more immediate, short term performance improvement.  Development is focused on the long-term career orientation of the individual.    This involves broadening and deepening knowledge and skills as it aligns with the career aspirations of the individual.    Education is a more formal component of learning and development as it allows members of organizations to acquire degrees and certificates that allow them to advance in the organization.
Total rewards
The function of HR as it relates to total rewards is to design compensation packages that provide comprehensive security and benefits to employees.   Salary and wages are the most reviewed and scrutinized by employees and organizations alike.  HR departments regularly report their salaries to agencies that collect this information for the benefit of the industry.   HR departments then use the collective information provided by the agency to garner an understanding of competitive wages and salaries.   In addition to salary and wages, organizations pay a long list of benefits in most cases.   Bonuses are designed to align the interests of the organization with those of the individual.   Its important to note that some bonuses are paid out as a calculated sum of the employee's efforts, such as sales volume * commission %.   Other bonuses are considered "black box" bonuses whereby there is not an agreed upon commission rate, but rather the managers decide based on a balanced scorecard and intuition.  Many companies are going towards this model because they can incentivize cultural elements as well as performance factors.   For example, a salesman who reaches outstanding volume but is hated by everyone in the office serves as a detriment to culture.  One final note on bonuses is that organizations have to be careful not to implement "perverse incentives."  These are bonus structures that on their face incentivize a desirable behavior but in reality, employees are motivated in their self interest and "game" the system.  An example of this is a sales role where an employee wants to maximize volume, but could sacrifice price and overall profitability as a result.   Other benefits offered  by organizations include 401k contributions, pension plans, health care, long-term and short-term disability, life insurance, vacation days, bereavement pay, tuition reimbursement, service recognition programs, anniversary gifts (5, 10 20 years etc. with the organization), dental insurance, vision insurance, childcare benefits, gym or golf course memberships, use of company assets, relocation assistance, and workplace perks such as recreational activities, free snacks, coffee and flexible work schedules.   Not all companies offer every benefit, but a general rule of thumb is that benefits paid to an employee equate to about 30% of the annual salary.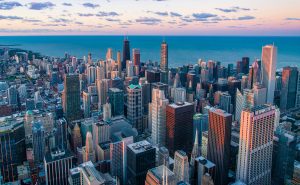 HR structuring
Like any department or unity within an organization, the HR function must spend time organizing its own resources and managing the efficiency of its own performance.  For this reason, one of the HR functions is self-management.  In practice this means that HR must decide which types of HR specialists they should employ and which HR generalists fit the organizational needs.   HR specialists navigate a specific role within HR.  For example, some specialists focus on training and development, others analyze compensation, some manage the benefits packages of employees, while others might negotiate with labor unions and ensure compliance with government labor regulations.   HR structuring also entails deciding which elements of HR can (or should) be handled internally, and which functions can be outsourced.  Essentially, this function of HR translates into dedicated time to ensure HR is working properly and managing itself as an entity which aligns with corporate strategy and values.
Organizational Effectiveness and Development
Organizational effectiveness and development is an intentional approach to intervening with the workforce to enhance performance.    This may include team performance, individual employee development or overall operational excellence.  This function of HR focuses on the policies, practices, culture, and structure of the organization in a way that enhances commitment and performance.    An example of the organizational effectiveness and development role of HR is the decision to allow sales team members to work from home and reside in their sales territory while simultaneously allowing them more autonomy around their work – making personal work hour decisions, expanding sales authorities, and travel expenses.  HR would be critical in this situation to analyzing and understanding what such a decision would do to the output of these field employees.  Organizational effectiveness also is an opportunity to review the decision rights, authorities, and reporting mechanisms of employees in a way that motivates employees to do well.
Story from the HR World:  A flat tire in bear country
The adventure guides at a world-renowned lodge in Alaska always got excited for the first two weeks of the summer.  This was the training period for new guides, and involved a lot of excursions and studying.   Pia was excited for her first season of taking clients hiking, biking, camping, and rafting.  Each day the lead guide, Drew would drill the guides on Alaska trivia, stories, statistics, and safety measures taken with each type of tour they offered.   More importantly, each day they hiked a new trail, and were tested on flora, fauna, and geological historical markers.  The guides had to be prepared for any question clients had, and were charged with foremost, the safety of every client.   The guides were required to read novels, poetry, and memorize scientific names for the most common species found in Alaska.   Despite the plethora of knowledge and safety training, Drew always overlooked an important element of training – teamwork.  Pia became well versed in the technical elements of her job, but she didn't feel like her fellow guides took her in as a friend or would support her in her new role.   On the last training hike before clients would show up, the guides returned to the van at the trailhead.  The problem of a simple flat tire was compounded by a lack of adequate tools in the van, and the terrain and slope upon which the van was parked.   More pressing, was the reality that 100 yards from the trailhead, they had a wonderful (and safe) encounter with a brown bear.   The bear was still in the area and could be heard still slowly lumbering through the alder trees.  The group of four guides improvised a lever to aid the jack, and worked together to safely remove the flat tire.  At one point Pia began to lean under the van to re-secure the jack and Drew quickly pulled her back for her own safety.  In the course of a ten-minute window they had cooperatively swapped out the flat for the spare and were safely in the vehicle.   Afterwards, Pia's attitude towards her co-guides changed dramatically.  The adrenaline from the epic experience had somehow bonded the group.  The rest of the summer, they worked as a team.   Drew decided that replicating a flat tire in bear country was not a good idea, but the idea of a team building exercise early in the training was adopted as standard practice in future seasons.
Workforce Management
Workforce management is the logistical components of HR that allows them to forecast and plan for staffing needs.   This entails projecting labor needs, creating budgets, and scheduling hourly earners for shifts or locations.   This function is also serves as the interactive arm of HR as it conducts payroll, time and attendance, performance management systems, compliance, administration of benefits, and vacation and sick day tracking.   By housing the administrative function of the organization in one location, organizations can realize economies of scale, lower operational costs, and an increased learning curve by the HR function as it specializes in these tasks.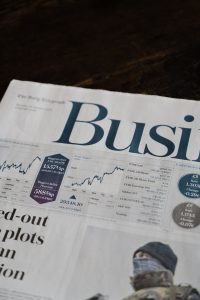 Employee Relations
The basic premise behind employee relations as a function of HR is to serve as the intermediary between the organization and the employees of the organization.   The goal is to maintain a positive relationship between the workforce and management.  This is achieved in several ways.  First, the HR department focuses on policies the promote fairness in the work place.  This includes compensation practices and precedent from disciplinary action.  Second, HR serves in an advisory role to managers as questions arise about benefits, work-life balance, and scheduling.  Within employee relations, the HR department handles disputes between labor and management.   For example, this may include disputes that arise out of poor performance, workplace behavior, or sexual harassment.
Technology and Data
The HR department now has access to a wide variety of technologies, data, and digital tools to help them enhance employee performance.  This includes how employees communicate with each other, store files or records, monitor performance, and equip employees in their specific roles.    For example, HR uses candidate tracking systems to manage the larger number of applicants for open positions.  This allows them to categorize, quickly review, and process candidates as they go through the hiring process.  Training and development can focus on the digital resources such as video and audio that engage the employee in ways they are used to learning.   Performance tracking metrics in call centers for example show employees how efficient they are with their calls, and how effective they are at resolving issues.   These sorts of technologies can tell the organization which tasks employees are performing well and where the gaps are.  By understanding performance through enhanced tracking, HR departments can allocate resources to address these issues.
Global Contextualization
Whether an organization is international or not, the HR department will need to address the increasing influence of globalization on its organization.   Domestic organizations can source labor using immigrant labor with work authorization in the domestic company.  International organizations will need to understand the labor laws of foreign countries to ensure compliance.   HR serves as an even more critical role for employees who serve as international expatriates (living and working abroad, but employed by the home country).  The HR department will create a transition plan for moving abroad, and arrange needed services such as housing, schooling, transportation, personal security.   In most cases, the HR department will provide cultural training or language training for the employee and family and do the taxes for the employee in situations where being an expatriate complicates the tax situation of the employee.
Diversity Management
HR departments promote diversity (different types of people) and inclusion (everyone having a voice).  This is the result of intentional recruiting efforts and promoting of cultural and personal values of employees.   Most diversity management programs focus on categorical differences in employees such as race, ethnicity, gender, and sexual orientation.  However, more effective HR managers also focus on diversity of thought.   They look for people from different backgrounds within these categories because unique backgrounds means unique thinking.  Research suggests that focusing on the simple categories of race, ethnicity, gender and sexual orientation has a marginal benefit to the performance of the organization.  Diversity of thought yields much more substantial payback.  Having employees from small towns and big cities, Midwest and Northeast, large state schools and small private institution, born and raised in the local area and outside the state, industry experience in the organization's industry and competing or complimentary industries, introverts and extroverts, diverse personal interests and collective ideals, and the list goes on.  Ultimately the role of the HR department is to manage the performance of employees, and encouraging diversity is a means to do that.
Risk Management
HR plays a unique role in identifying risks and formulating strategies to mitigate them.   They focus not on the risks of the business per se (like market volatility and systematic risks), but rather they focus on the risks that could impede the safety or performance of employees.    This could entail risks around poor management practices, employee behaviors which are inappropriate, or risks around hiring and losing employees.    Within the realm of compliance, HR needs to stay current with legal news which they typically do through industry agencies such as SHRM or conferences they attend.  Within the talent acquisition realm, HR can minimize risks by building a sustainable recruiting program, and revamping the onboarding process.   Mitigation measures for organizational leadership means holding managers accountable where appropriate and training managers as they begin to supervise employees.  In the operational realm, HR managers can implement emergency drills for fire, tornado, hurricanes, earthquake, and active shooter.
Story from the HR World:  Tropical Storm Escape!
A financial services company decided to establish an expatriate office in the Cayman Islands as a means to enjoy the island's tax haven status for their overseas operations.  They were subject to a 25% tax rate for US operations, and a 6% tax rate for a Cayman's office.   Jamal was selected as the team lead and would first go to the Caymans to establish the office and set up operations.   HR trained Jamal on international tax law, international finance practice, and even provided him and his family with cultural training.   HR manager Kerry had a lot of experience in prepping expatriates and felt like Jamal would be successful.  After four months on the job, Jamal calls Kerry at home late on a Saturday evening.   "Kerry, I know you've seen this tropical storm heading straight towards us.  Locals are telling me it will be upgraded to hurricane grade, and is moving faster than we thought.  I need to get out of here, now."   Kerry went into action and contacted all of the airlines, but no flights had seats, or they were already cancelled.   Knowing that HR in a global context comes with risk, and the company has a responsibility to own and mitigate risks as much as possible for employees, Kerry promptly scrambled one of the company Learjets to fly from the corporate office in Las Cruces, NM to the Cayman Islands.  Jamal and his family escaped with 6 hours to spare and were able to help two other expatriate families flee with them.
Corporate Social Responsibility (CSR)
Organizations that are committed to corporate social responsibility consider the impact of their decisions on all stakeholders – customers, shareholders, communities, management, the environment, shareholders, and yes, employees.   CSR is a commitment to both profitability, but also being a good global citizen.    HR plays a key role in engaging the CSR efforts of employees.   They achieve this by involving employees in decision making processes, pushing for CSR to be a part of the brand of the company, coordinating manager training with elements of CSR initiatives, and most of all promoting an authentic culture of CSR.
U.S. Employment Law and Regulations
We reviewed in chapters 2 the evolution of HR laws in the United States.   HR has an integral role in making sure that labor laws and regulations are complied with.  This begins with recruiting and hiring, to the employees entire tenure with the organization, and the termination of employees either voluntary or involuntary.  HR has to understand not only the current regulations, but also the regulations which are on the horizon so that they can design compliance programs if needed.   Perhaps no other department in the organization deals with government agencies as much as HR.  They regularly interact with departments of health, the Equal Employment Opportunity Commission (EEOC), Federal Labor Relations Authority (FLRA), Occupational Safety and Health Administration (OSHA), National Labor Relations Board (NLRA), Social Security Administration (SSA), state labor offices, U.S. Department of Labor, Environmental Protection Agency (EPA), and in most cases local city and county offices that impact employment or operations of the business.
HR Strategy
HR strategy has received the most attention in recent years.   For many decades, HR was seen as an administrative function of the organization – making sure people got paid, and trained, and on-boarded, and provided benefits.  However, many of these administrative tasks are either automated or outsourced, which has freed up HR to focus on strategy.  HR strategy entails creating an overall plan for how employees will be recruiting, built up, progressed, empowered, and motivated to perform.  Its an intentional view of how the employees will be managed.  However, the most critical component in HR strategy is aligning it with the overall strategy of the organization.  HR must understand how the business makes money and which cultural values are espoused so that HR practices can complement business execution.  This means that HR managers are thinking about how they create value and how they can innovate their departments and organizational practice to create a competitive advantage for the organization.   Some HR departments have taken this mentality to an extreme by treating HR as a profit center.  They bill out hours used by managers, and attribute programs they roll out with the same scrutiny and understanding of its impact on the bottom line like any other profit center would have to do.
CRITICAL THINKING QUESTIONS
Make your case for which function of HR is the most impactful to the profitability of the organization?  Make sure to tie your answer to profitability.
How are the HR functions inter-related?  Be specific.